You wake up and for the first moment you feel you woke up in a dream. But quickly you remember where you are. You feel the fresh and pristine air entering your body. You take a deep exhale and in one breath, all your worries are transmuted into joy. You feel the powerful energy surrounding you, you feel whole. The sun is slowly coming up on the horizon and the wild animals are already announcing the beginning of your day. You can't help but smile and with your heart filled with love and excitement in anticipation of your day ahead, you jump out of bed. Your new friends are getting ready for the forthcoming adventure to meet the elephants, the wild cats and all other wild animals present in the African bush in the heart of Zululand, in South Africa. 
Experienced rangers will guide you each day on exciting safaris in open game drive vehicles through the unique diversity of this ancestral land to encounter wild animals such as buffalo, elephant, hippo, leopard and rhino, giraffe, hyena, crocodile, and a spectacular variety of other indigenous species and superb birdlife.
But it will not only be the rangers who will find the animals … your heart will call them too. And when you get an answer, your heart will know. You feel excitement, joy and at the same time, a calmness and a love that opens your heart wide open. And suddenly you might see elephants appear all around you, or maybe a giraffe or a wild cat that came to say hello. They are here to welcome you into their home and you cannot but feel a surge of energy in your whole body. You feel a love you have never felt before. Time stops. You touched a place inside of you that changes you from within. You feel blessed and so very grateful. You're just experienced the bliss of connecting with a wild heart. 

Why do we heal on safari?
The moment we arrive in Africa, we immediately feel different. Our hearts open so wide when we are in the presence of a wild animals. We wake up at dawn with the sounds of nature and go to bed at night lulled into the most profound sleep, with the lions roaring at a distance. And when we go back home, we feel rejuvenated and carry with us a sense of purpose. It is said that once you get the dust of Africa on your boots, you will always want to go back again and again!
How come there is such a transformation and healing that happens on a trip like this?
There are many things that happen within us, that we are usually unaware of, that are profoundly healing to us!
When a big wild animal, such as an elephant approaches us with the intent to share space with us, we feel valued. When a little bird, with the most amazing colors you can imagine curiously looks at us without flying away, we feel important. On our safaris, we don't chase the animals, the animals come to us and decide to spend time with us. And if they leave, then we know our time is up. But because they often decide to stay with us, we feel immensely blessed and our hearts open. Rather than being the invasive tourist that are there to see animals and tick off a list, we become invited guests in their homes. We respect them and they show us how they also appreciate spending time with us. 
Being in the presence of all these beautiful wild animals, although we may not get the feeling of physical touch, we definitely feel the energetic hug, which allows a release of oxytocin in our bodies, also called the love hormone. This hormone is associated with empathy and connection and it promotes calm feelings of well-being. Are these not the qualities we so desperately want?
Animals are naturally connected to their emotional and spiritual fields and when we are with them we are enveloped in these amazing pure energies of unconditional love, allowing our nervous system to slow down our breathing, our hearts go into coherence with their hearts, and our minds quiet down. If medicine could do this, we would all be immediately healed!
On a trip like this, we naturally fall into the present moment. Accessing the present moment is highly healing because we are no longer focused on the lower frequencies of the past and the worries of the future. We are in the sweet spot of the here and now, where we are able to connect deeply with all beings around us, where we see life from a higher perspective and where we too, like animals, have access to the energies of unconditional love. And why are we so present? Because we are constantly mesmerized by the beauty around us and let's face it, how can we not be present when an elephant comes slowly walking towards us or a leopard looks at us with those beautiful and mesmerizing green eyes? We no longer need to look for presence, presence comes naturally. No meditation is needed!
If you have worked with me, you know a lot about the theories of coming back to the present moment and have also being practicing tirelessly because you know the incredible benefits of being in the high frequencies of love. On this trip, we get the experience of it without any distractions from our daily lives and once our bodies have had that experience, then it will be easier to access these states back home. 
On a trip like this, we reset our circadian rhythms. This is our inner clock that triggers wakefulness and sleep time. Raising at dawn and going to bed after after having spent a day immersed in the healing energies of nature, resets our internal clock and we align with the innate natural rhythm that we have lost in our modern world.  Get ready to sleep like a baby!
Peace comes to us, we don't need to look for it! In our modern world, we are often in fight or flight, where everything triggers us, often making us feel exhausted. Even just the sounds of the savannah have a powerful impact on our nervous system, transforming stress into a state of relaxation. Just like that. 
A trip like this is truly transformational! We strengthen our connection with everything around us and we touch that part of us that is whole. In short… this is how we are healed body, mind and soul. What are you waiting for?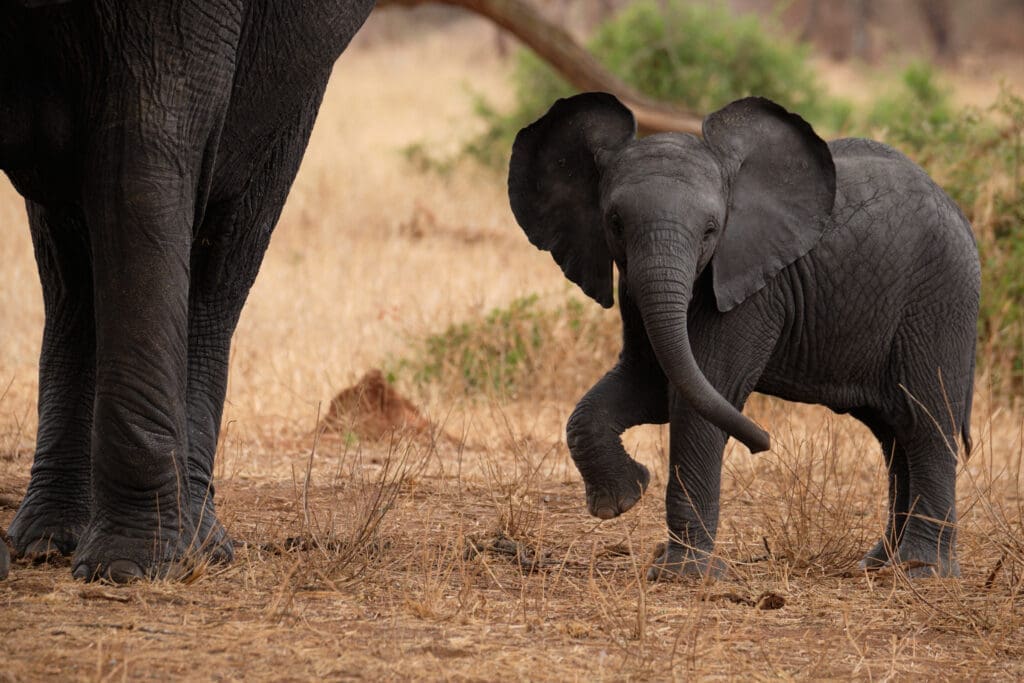 What happens to us when we are in the presence of wild animals? There are things that happen within us that we may not even realize are happening, but that are profoundly healing to us! When the heart and the brain work together in a higher level of synchronisation, we enter a state of coherence. In coherence, the body and our organs are functioning at their best and, because the region of the brain connected to our emotional state is affected too, we also feel good.
Our hearts also radiate an electro-magnetic energy, creating around us a field that reflects our emotional state. Animals are incredibly sensitive to this field and are attracted to a coherent heart.
Imagine coming together with a group of like-minded people, as a family, and, with a coherent heart, connecting with an incredibly beautiful wild animals. The coming together of our energies would create a sense of one-heartedness, allowing joy and unconditional divine love to permeate every cell in our bodies, connecting us to a wisdom that will leave our spirit permanently transformed.
The more we get together and practice coherence, the more our coherence sparks a chain reaction of heart resonance in others, and this, in turn, helps increase global coherence that influences positive changes in our environment. By participating in this retreat, you can be a co-creator in this process.
This is an amazing opportunity to spend time together, enjoy the sacred land of Africa, practicing coherence, healing, animal communication, storytelling and, of course, having fun.
Whales & dolphins are calling too
But the whales are not too far and we cannot miss to be with them too!  On this special day trip, we will cut across the tranquil turquoise blue as our whale & dolphin spotting tour leaves from the North Island. As you cruise the beautiful calm of St. Lucia's waters, our captain will direct you to the best spots for viewing a host of whales & dolphins. See sperm whales, pilot whales, spinner dolphins, bottlenose dolphins & more! Snap photos of St. Lucia's tropical coastline, fishing villages & deserted coves. This St. Lucia whale watching excursion makes for a highly memorable day – be sure to bring your sunscreen & your camera
THULA THULA PRIVATE GAME RESERVE is situated in the heart of Zululand, in the province of Kwa-Zulu Natal. This 4500 ha, malaria free wildlife reserve was established in 1911 and has been operational as Thula Thula since 1998. It is home to a wide variety of game like elephant, buffalo, rhino, leopard, hippo, giraffe, birds and many more.
Thula Thula, with its centuries of cultural and wildlife heritage, takes pride in tracing back its origin to the private hunting grounds of King Shaka, founder of the Zulu Empire. The first historic meeting between Shaka and his father (Senzangakhona), which set the stage for the creation of the Zulu nation, took place at the Nseleni River at Thula Thula.
The Zulu name Thula Thula literally means peace and tranquility.
Thula Thula was also the home of late bestselling author and conservationist Lawrence Anthony, who passed away on the 2nd of March 2012. His second book, The Elephant Whisperer relates the story of the rescue of the Thula Thula elephants, and the special relationship he has created with the herd.
Thula Thula is run by his wife, Francoise Malby Anthony, who carries on the legacy of Lawrence with the conservation projects and running of the two lodges. Francoise wrote the sequel of the Elephant Whisperer, AN ELEPHANT IN MY KITCHEN, who was released in July 2018, the true story and numerous adventures of the reality of running Thula Thula after Lawrence passed away. www.AnElephantInMyKitchen.com
Whether you come on our trip or not, you must buy Lawrence and Francoise's books! A true delight!

An excursion to a Zulu village
We will visit a traditional Zulu village and get an introduction to their cultural lifestyle.
We also get the rare opportunity of having a mystical encounter with a traditional Zulu healer, known as a Sangoma. 
Book your
thrilling
adventure
Book now with a $ 500 non-refundable deposit to hold your space!
US$ 2,498 is due by April 2024 and the remaining balance is due 1 month before the beginning of the trip. 
Time left before we leave for
amazing
adventure!
Experience the magic of the 

African bush in the heart of Zululand, in South Africa

Feel the enchantment of being close to the wild animals of Africa
Experience the powerful connection of whales and dolphins
Meet a Sangoma, a traditional Zulu healer
Learn to connect with the amazing African animals, such as elephants, whales, dolphins and even the spirit of the land
Learn heart connection with the animals and take the skill home to improve your life
Enjoy spending this special time with like-minded people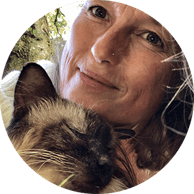 Monique Brignoni
RETREAT FACILITATOR
Multisensory Animal Intuitive – Meditation coach – Add Heart Facilitator 
In my heart I hold a wholehearted passion for the unseen, a deep connection to all animals and a love for life. Organising safaris around the world, allowed me to experience the magic of connecting to wild animals in their own environment and expanding my awareness to be able to hear what their hearts are telling us. Wild animals have taken me to very magical places and I feel at home amongst them. My deepest wish is for all of us to awaken to who we really are – raise our vibrations and feel the connection we have with everything and everyone. My offerings are aimed to support you in finding your true light within, through deepening your connections to the animals and tools that help raise our personal frequency so that we can all be co-creators of a compassionate world. 

The wild animals of Africa are waiting to awaken the light within you.
Can you feel their calling?



But be aware.... once you get the dust of Africa on your boots, you will forever have Africa in your heart!